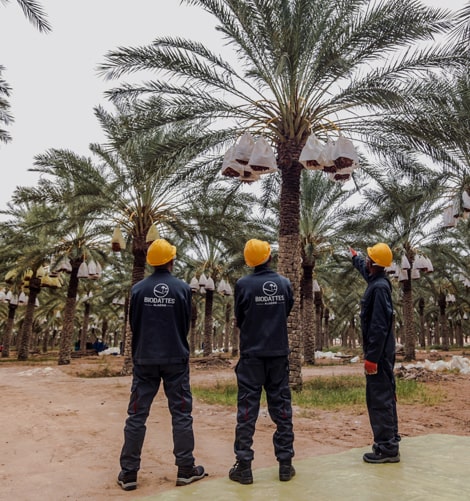 BIODATTES if not for the women and men who work there or collaborate with it. To all these people, currently in post or those who were, the management shows great respect and gratitude.
It is in this spirit that BIODATTES puts its human resources at the center of its strategy, It is with our employees and partners that we build the present and the future.
BIODATTES is currently made up of 580 employees, 90% of whom are women, with an average age of 34 and with a management rate of 18%.
For the well-being of all its employees, BIODATTES has certified its managerial practices in relation to its social responsibility to the FOR LIFE standard, and obtained a score of 84.8%.
BIODATTES therefore undertakes to adopt exemplarity in its HR management procedures. In this context, we have set up a few workstations with fragile situations such as the employment of seniors, first-time jobs and trainees, disability situations and we are proud of this approach.
BIODATTES encourages its best employees through bonuses or incentives and supports all of its staff to improve through training and support
Our HR strategy is based on 4 pillars :
Offer a decent and encouraging salary
Ensuring pleasant working conditions
Help everyone to flourish and emancipate themselves through good career management
Show solidarity with our employees and leave no member of the company suffering
We are constantly recruiting on profile or as needed, Labor or qualified executives, do not hesitate to submit your applications to us at any time