In this section, we share some recipes that we have found on specialized sites and that we have tested with the Deglet-Nour variety from Algeria. The subtlety of the taste of the Deglet-Nour variety has completely sublimated these recipes
We let you do the test and give us your opinion!
English Walnut Date Cake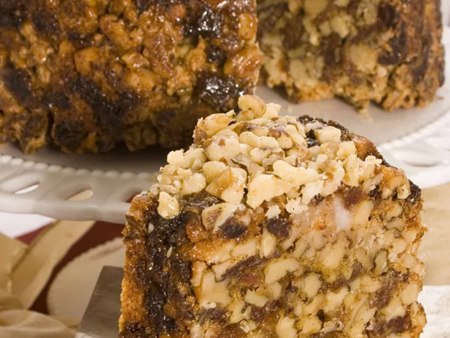 This walnut date cake has been a favorite of my husband's since as long as I can remember. His mother, who's 75, always manages to bake him one every year for Christmas, though she claims it's always his last.
Ingredients
2 pounds dates, pitted and chopped
2 pounds English walnuts, coarsely chopped
1 ¼ cups all-purpose flour
1 cup white sugar
1 tablespoon baking powder
4 large egg yolks
4 large egg whites
Paleo Almond Date Cookies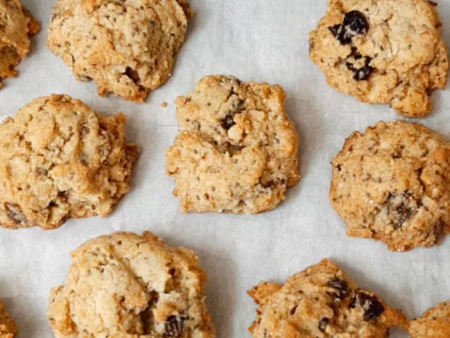 High-protein, organic cookies for the paleo connoisseur.
Ingredients
2 ½ cups blanched almond flour
1 cup pitted and chopped dates
½ cup chopped dried cherries
½ cup chopped walnuts
2 tablespoons chia seeds, or more to taste
½ teaspoon baking soda
½ teaspoon sea salt
½ cup coconut oil
1 egg
2 tablespoons maple syrup
1 tablespoon vanilla extract
Matrimonial Date Squares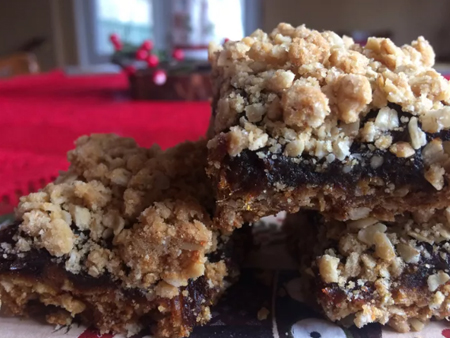 Delicious! This favorite recipe has been passed down in the family for many years. It has lots of date filling and can be stored in the refrigerator for a week.
Ingredients
Date Filling:
1 pound pitted dates
⅔ cup light brown sugar
⅔ cup orange juice
1 orange, zested
2 teaspoons vanilla extract
Oatmeal Crust:
1 ½ cups regular rolled oats
1 cup all-purpose flour
1 cup light brown sugar
¾ teaspoon baking soda
¼ teaspoon salt
¾ cup cold unsalted butter
Raisin, Date, & Walnut Muffins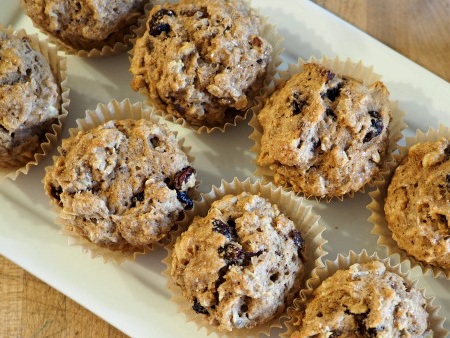 These naturally sweetened raisin, date, and walnut muffins are packed with goodness and make a perfect snack or breakfast!
Ingredients
2 C flour
1 C old fashioned oats
1 Tbsp baking powder
1 tsp cinnamon
1/2 tsp salt
1/2 tsp baking soda
1 C milk
1/4 C maple syrup
1 egg, lightly beaten
1/2 C coconut oil, melted
1/2 C chopped walnuts
1/2 C raisins
1/2 C chopped dates
Demera sugar for topping (optional)
Cherry Vegan Energy Bars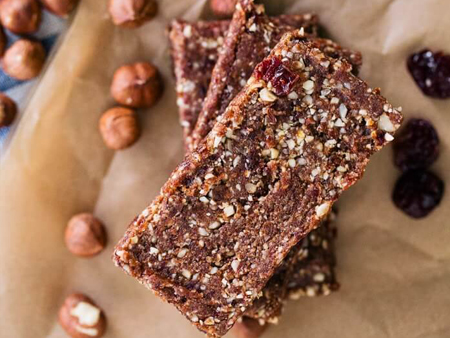 These healthy vegan energy bars are like a homemade Larabar and the perfect snack, made with hazelnuts and tart cherries.
Ingredients
2 cups hazelnuts
20 Medjool dates (2 cups)
1 cup + ¼ cup tart dried cherries (with no sugar added), divided
Pinch kosher salt
½ teaspoon vanilla extract
½ teaspoon cinnamon
1 tablespoon cocoa powder
½ cup old fashioned oats
Sticky toffee pudding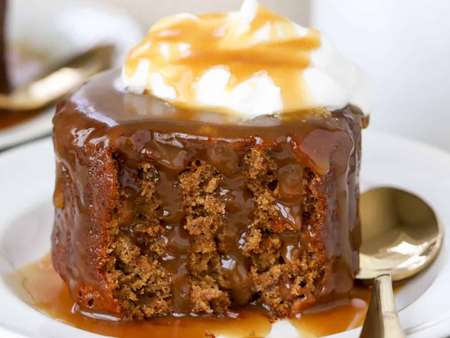 This is a great sticky toffee pudding recipe – the perfect winter warmer! Buy Medjool dates if you can – they have a lovely natural toffee flavour and sticky texture
Ingredients
200g dried dates, stoned and chopped
250ml (not too strong) black tea
1/2 tsp bicarbonate of soda
85g unsalted butter, softened
175g golden caster sugar
2 eggs, beaten
175g self-raising flour
1 tsp mixed spice
Date and pecan loaf with pomegranate molasses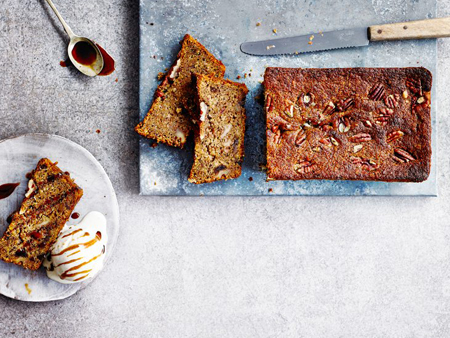 Use pomegranate molasses in this easy bake to make it extra sweet and moist. Serve with a scoop of ice cream and an extra drizzle of molasses for an indulgent dessert
Ingredients
185g pitted dates, roughly chopped
50ml whole milk
100ml pomegranate molasses, plus extra for drizzling
125g soft light brown sugar
125g unsalted butter, cold, cubed, plus extra for the tin
250g self-raising flour
½ tsp bicarbonate of soda
¼ tsp mixed spice
a big pinch ground ginger
2 medium eggs, beaten
75g pecans, roughly chopped